Black Panther
PG, Action/Adventure, 134 min

Black Panther Trailer
With his father having died in Captain America: Civil War, T'Challa (Chadwick Boseman) is the new ruler of the advanced kingdom of Wakanda. As the king, whenever a challenger for the crown announces his intentions, he must give up his Black Panther powers and take them on in a physical challenge. 

Meanwhile, along with his technologically savvy younger sister Shuri (Letitia Wright) and his guard Okoye (Danai Gurira), T'Challa must stop the evil Ulysses Klaue (Andy Serkis) from using vibranium to take over the world. 

He gets help from American agent Everett K. Ross (Martin Freeman), but when a new challenger, Erik Killmonger (Michael B. Jordan), presents himself and proves he's of Wakandan background and royal blood, T'Challa must take on the new challenger. 
Black Panther 3D
PG, Action/Adventure, 134 min

Black Panther 3D Trailer
"Black Panther" follows T'Challa who, after the events of "Captain America: Civil War," returns home to the isolated, technologically advanced African nation of Wakanda to take his place as King. However, when an old enemy reappears on the radar, T'Challa's mettle as King and Black Panther is tested when he is drawn into a conflict that puts the entire fate of Wakanda and the world at risk.
Isle of Dogs
PG, Comedy, 101 min

Isle of Dogs Trailer
Twenty years in the future, Japan has an abundance of dogs. So many that they can't contain them all. The politicians decide to exile the canines to an island where trash is dumped. Rex, King, Duke, Boss and Chief form a band of alpha dogs who vow to find better food than what's left in the garbage.

When a 12-year-old boy crashes his self-made airplane on the island to look for his lost dog Spot, the alpha dogs and the other dogs on the island team up to help him. 
Love, Simon
14A, Drama, 109 min

Love, Simon Trailer
Simon Spier (Nick Robinson) is living a normal life with his parents (Josh Duhamel, Jennifer Garner) and sister (Talitha Eliana Bateman). He attends high school and has a close group of friends: Leah (Katherine Langford), Nick (Jorge Lendeborg Jr.) and Abby (Alexandra Shipp). But Simon has one big secret that no one knows about — he is gay. 

He starts writing emails to an anonymous classmate online, who is also gay. He slowly starts falling for this anonymous friend. They exchange emails on a daily basis, discussing the possibility of coming out to their parents and their close friends, but fear they'll be ridiculed by the other students.
When someone finds out his secret and threatens to reveal it, Simon feels like his world might fall apart. 
Based on the novel
Simon vs. the Homo Sapiens Agenda
by Becky Albertalli.
Showtimes:
Sun
10:00AM 12:45 3:35 6:30 9:10
Meditation Park
PG, Drama, 94 min

Meditation Park Trailer
Maria Wang (Cheng Pei Pei), 60, reveres her workaholic accountant husband, Bing (Tzi Ma). For his 65th birthday, Maria is throwing him a big birthday party, and has invited their grown daughter Ava (Sandra Oh), but not their son Charles, because Bing has disowned him and she has respected his insistence that she also not speak to their son.
However, while preparing for the party, Maria is tidying up and finds an orange g-string thong in the pocket of Bing's jacket. Shocked, Maria begins to realize Bing may not be the perfect person she believes him to be. After 40 years of listening to and obeying Bing, Maria has no money of her own or any way to get a job. To get money to follow him around in order to find out the truth, she embarks on a journey of self-discovery by engaging with the world around her, something Bing has always discouraged, and finds a way to make a little cash. 
Showtimes:
Sun
10:00AM 12:35 3:00 5:20 7:40 10:05
The Death of Stalin
14A, Comedy, 106 min
The Death of Stalin Trailer
The one-liners fly as fast as political fortunes fall in this uproarious, wickedly irreverent satire from Armando Iannucci.
Moscow, 1953: when tyrannical dictator Joseph Stalin (Adrian McLoughlin) drops dead, his parasitic cronies square off in a frantic power struggle to be the next Soviet leader. Among the contenders are the dweeby Georgy Malenkov (Jeffrey Tambor), the wily Nikita Khrushchev (Steve Buscemi), and the sadistic secret police chief Lavrentiy Beria (Simon Russell Beale).
But as they bumble, brawl, and backstab their way to the top, just who is running the government? Combining palace intrigue with rapid-fire farce, this audacious comedy is a bitingly funny takedown of bureaucratic dysfunction performed to the hilt by a sparkling ensemble cast.
Based on the comic book
The Death of Stalin
by Fabien Nury and Thierry Robin.
Showtimes:
Sun
10:30AM 1:15 4:05 6:40 9:25
The Leisure Seeker
14A, Drama, 112 min

The Leisure Seeker Trailer
An elderly couple, both diagnosed with serious illnesses, decide to live their last days on the road instead of in a hospital. 
Ella (Helen Mirren) has incurable cancer. Her husband John (Donald Sutherland), a former high school English professor, is suffering from Alzheimer's disease. Ella opts to tune up the vintage Winnebago they've dubbed "The Leisure Seeker" and hit the highway, traveling from Boston to Florida. She lets John, who's not always sure what they're doing or where they're going, drive, but she assures him they're on a vacation.
They stop at diners and camp at trailer sites, on their way to Key West to visit the house where Ernest Hemingway — one of John's favorite writers — once lived.
Showtimes:
Sun
10:05AM 1:05 4:30 7:15 10:00
The Party
14A, Drama,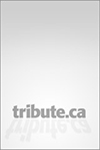 Peter Sellers plays a bumbling foreigner once again (but this time he's not from France) in this cult-favorite comedy. Hrundi V. Bakshi (Peter Sellers) is an accident-prone actor from India who has come to California, hoping to make a name for himself in Hollywood movies. However, Bakshi quickly makes the wrong impression on producer C.S. Divot (Gavin MacLeod) and studio chief Fred Clutterbuck (J. Edward McKinley) when he accidentally blows up the set for his first film. Clutterbuck jots down Bakshi's name to remind himself to have the actor blacklisted, but he doesn't realize that he's put the name on the guest list for an upcoming party at his home. Bakshi sees the social event as an opportunity to get back in Clutterbuck's good graces, but from the moment he arrives, one thing after another goes wrong, with increasing effect; it doesn't help that he finds himself infatuated with Michele Monet (Claudine Longet), Divot's latest starlet discovery. Director Blake Edwards shot The Party with a minimal script to allow Peter Sellers and the other comic actors greater room for slapstick improvisation, which helps explain why many of the film's most memorable scenes feature little or no dialogue.
Showtimes:
Sun
10:10AM 12:20 2:30 4:45 7:10 9:15
The Shape of Water
14A, 123 min
The Shape of Water Trailer
A lonely, mute cleaner named Eliza (Sally Hawkins) has few friends, other than her co-worker, Zelda (Octavia Spencer). They both work in a hidden, high-security government laboratory.
Eliza likes to wander around the laboratory and discover what the scientists are working on. She comes across an amphibious creature kept in a small tank of water and realizes that the creature can not only communicate, but is intelligent and has emotions. 
She develops a relationship with the creature, who was captured in the Amazon before being brought to the laboratory for experimentation. When she discovers that the scientists, including Strickland (Michael Shannon), plan to kill him in order to study him, she decides it's time to help her new friend escape. 
Showtimes:
Sun
10:00AM 12:55 3:50 6:50 9:55
Three Billboards Outside Ebbing, Missouri
14A, Drama, 115 min
Three Billboards Outside Ebbing, Missouri Trailer
When the Ebbing, Missouri Police Department is unable to solve her daughter Angela's murder, tough-as-nails Mildred Hayes (Frances McDormand) decides to make a bold move. She rents three billboards leading into the town and paints controversial messages on them pointing a finger at police chief William Willoughby (Woody Harrelson) ineptness.
The billboards seem to get under the skin of several of the town's residents, but Mildred is plenty capable of taking them on. When the chief's second-in-command Officer Dixon (Sam Rockwell), an immature mother's boy with a penchant for violence, gets involved, the battle between Mildred and Ebbing's law enforcement is only exacerbated.
Showtimes:
Sun
10:00AM 12:55 3:55 6:55 9:35